CoNZealand, this year's World Science Fiction Convention, has announced that nominations are now open for the 2020 Hugo Awards.   To nominate, you need to be a member of either this year's worldcon, or last year's Dublin convention.  You can nominate either electronically, or with a paper ballot (though very few chose the latter method these days).
Details can be found at https://conzealand.nz/wp-content/uploads/2019/12/2020-Hugo-Nominations-Ballot-Printable-US-Letter.pdf
Members can nominate for the Hugos themselves, the two "Not A Hugo" categories, and for the Retro-Hugos that honor outstanding works published during the years when no Hugos were awarded.
First given in 1953, the Hugo is not only the oldest SF and fantasy award, but by far the most prestigious.   The list of past winners reads like a Who's Who of our genre (and, honestly, the list of past losers is equally amazing).   No, you don't need to read everything that was published last year to nominate.  You don't need to nominate in every category either.  Just nominate the works you read and loved, and you'll be fine.   Other fans will take care of the rest.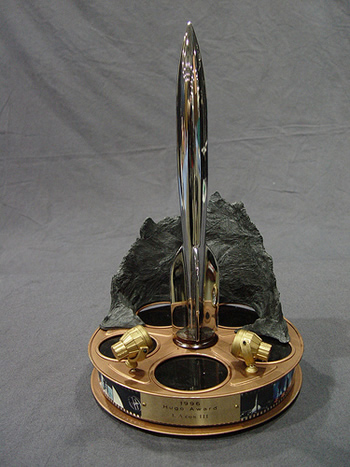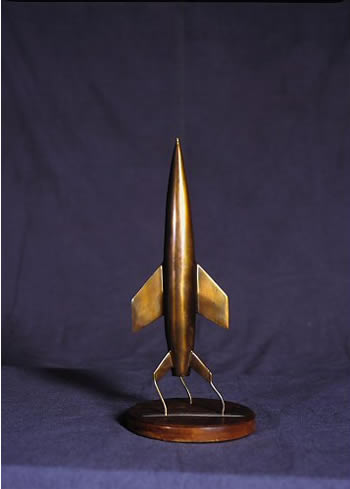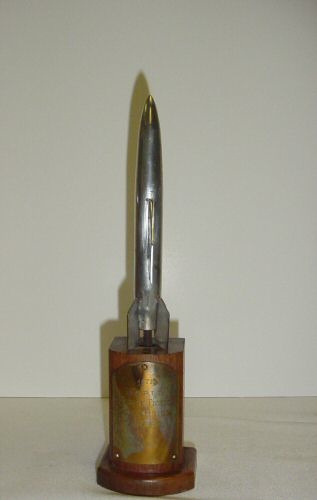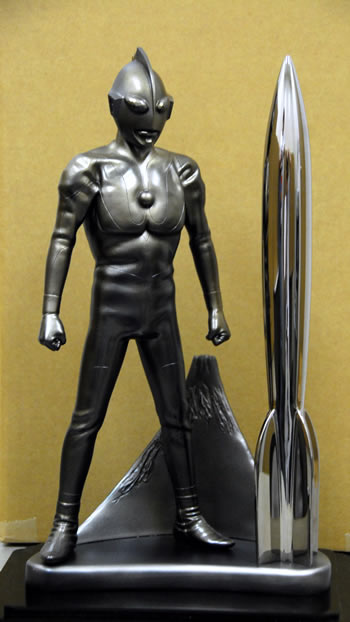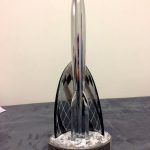 Even if you only nominate a single work in a single category, I urge you to NOMINATE.  Let your voice be heard.  The Hugo is fandom's award, worldcon's award, one of the greatest honors our community can bestow.  Winning a Hugo is an amazing experience… but earning a nomination is almost as exciting.   Far fewer people take part in the nomination round than vote on the final ballot, so this is the stage of the process where you can have the greatest impact.   There have been instances in the recent past when a single nomination was the difference between making the cut and being left off the ballot.   Just last year, my own imaginary history FIRE & BLOOD came six votes short of being nominated in Best Related Work (though, as it happens, I was later informed that it would have been disqualified in any case, for having too much fictional contest).   Almost only counts in horseshoes and grenades, as we all know… you wouldn't want your favorite story off the year to be left off the ballot because you forget to send in a ballot.   So NOMINATE.
Speaking of which… for the last decade or so, I have been making recommendations of my own favorites (in certain categories, at least) on my Not A Blog.  There's so much good work being published each year it is easy to get overlooked, so I wanted to do what I could to draw attention to worthy books, movies, and individuals.   I will not be making any recommendations this year, however.   I am going to be the Toastmaster this summer at CoNZealand, the guy on stage emceeing the event and handing out all those nice shiny rocket ships.  It would not be appropriate for me to go on record as favoring certain nominees (and, by implication, dis-approving of others… though that would be a shaky assumption, since I don't always get around to reading everything in every case).   It behooves the Toastmaster to be neutral, I believe.  Which is not to say that I won't be cheering on some winners and being aghast at others… but not in public.
I expect that I will go back to recommending work next year, when worldcon moves to Washington and it is someone else's turn in the barrel as Toastmaster.
Current Mood:

cheerful