THIS MESSAGE BROUGHT TO YOU BY THE MINIONS OF FEVRE RIVER 
Tonight the eight part series that celebrates the power of reading begins on PBS.
Watch the two-hour launch episode reveal the list of 100 books, follow along with the five one-hour theme episodes that examine concepts common to groups of books on the list, and a finale, in which the results of a nationwide vote to choose America's best-loved book is announced. 
Check out the PBS home page to see the list of all 100 books and vote for your favorite read.  
http://www.pbs.org/the-great-american-read/home/
We Minions noticed Game of Thrones floating around on the list along with some of our other all time favorites, such as; The Great Gatsby, Outlander, Catch – 22, The Hitch-Hiker's Guide to the Galaxy, Tales of the City, Ready Player One and Many more, too many to list here. 
 😉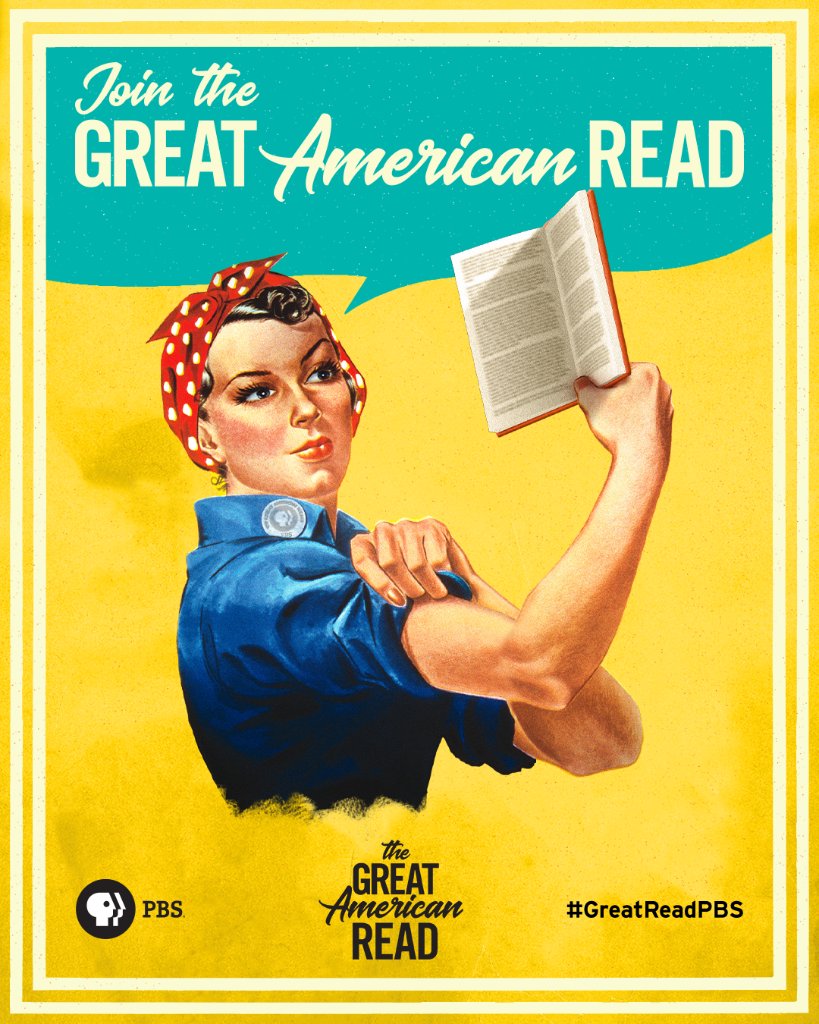 Follow the link to learn how you can vote for your favorite book on The Great American Read. 
http://www.pbs.org/the-great-american-read/books/#/
Read on, America READ ON!
#greatreadpbs
@GreatAmericanReadPBS
THIS MESSAGE HAS BEEN BROUGHT TO YOU BY THE MINIONS OF FEVRE RIVER 
Current Mood:

energetic