Brady is eighteen months old. Son of my nephew Jeff. Which makes him my great nephew, I guess. And me a great uncle. A grunkle.
On my trip east a couple of weeks ago I visited Bayonne and saw him for the first time since he was a babe in arms. What a difference a year makes.
He's a true Jersey Boy. He's already learned that pizza — New York style thin crust, please, accept no substitutes — is the one true food.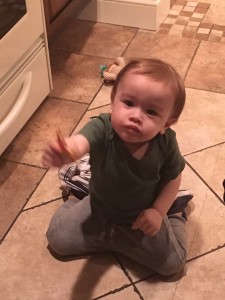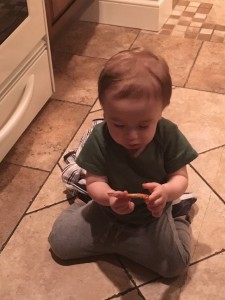 Don't be fooled by the name. Brady is an old family name, nothing to do with that guy on the Pats. He'll be a Giants fan, I expect, like his dad Jeff.
Current Mood:

pleased