The Jean Cocteau Cinema is primarily is a movie theatre, to be sure. We also feature various live events: music, comedy, magic, burlesque, and of course author interviews and readings. And we're a bookstore as well, selling autographed copies of the titles from the various writers who have appeared here. If you're a regular reader of the Not A Blog, you know all this. I've talked about all this frequently enough.
One thing you may not know is that we're also an art gallery… well, kinda sorta. We have two walls in our lobby where we display the works of local and visiting artists, changing up every thirty days or so. I haven't talked about that aspect of the JCC nearly as much.
But this month we have something very cool and unusual on our walls, a really stunning display of glass swords by local Santa Fe artist G. Michael Smith.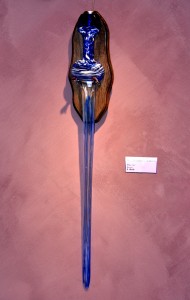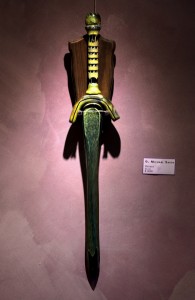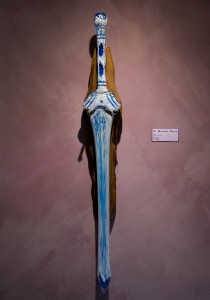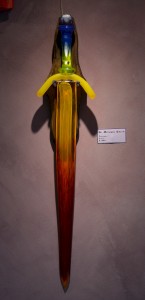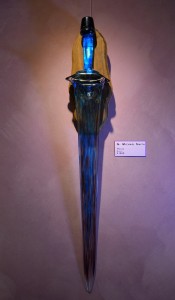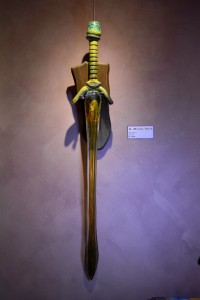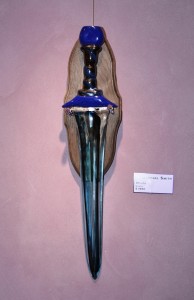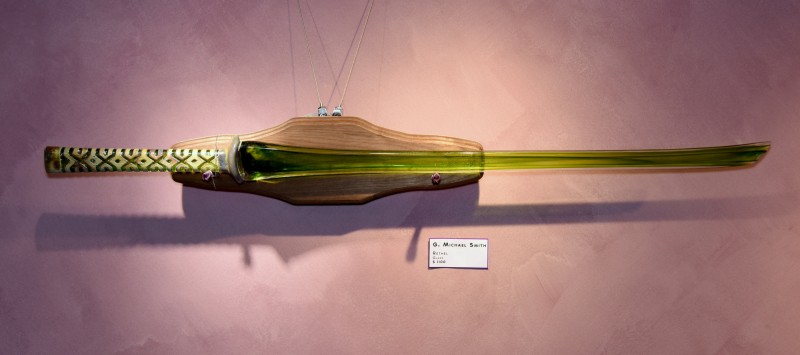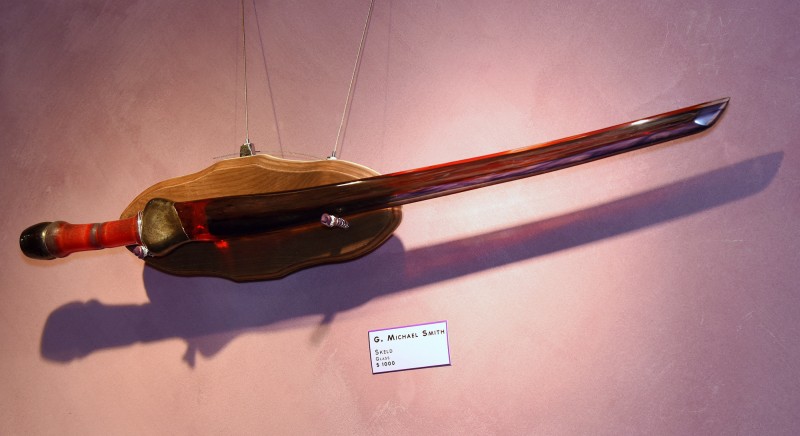 I might not want to go into battle with a glass sword — give me Valyrian steel — but they sure are pretty to look at. Come by and see them in person if you get the chance.