Come join us at the Jean Cocteau tomorrow.
James S.A. Corey — that famous two-headed science fiction writer, otherwise known as Daniel Abraham and Ty Franck — will be on hand at 1 pm to talk about his/ their latest installment in the Expanse series, BABYLON'S ASHES. And of course he/ they will be scribbling in books afterwards.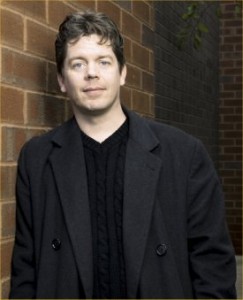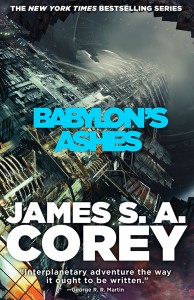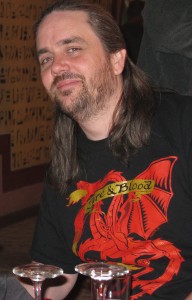 The fun starts at 1pm. Admission is free with the purchase of a hardcover book, $5 with the purchase of a paperback, and $10 without book purchase. You can call ahead and reserve a book if you like, and I do advise it; stocks are limited.
Daniel and Ty are also Wild Cards contributors (though Jimmy is not), the creators, respectively, of Jonathan Hive (Bugsy) on the one hand, and Tinkerbill and Horrorshow on t'other. And of course we'll have piles of Wild Cards titles on hand for them to sign as well, along with the earlier books in the Expanse sequence, and lots of Daniel's solo fantasy novels.
For what it's worth, I loved BABYLON'S ASHES. One of the best Expanse books yet, and a novel that will certainly be on my own Hugo nomination ballot. If there's any justice at all, it ought to be a finalist this year.
Might also mention that we have lots of other great guests and special events coming up at the JCC in the weeks and months to come. Comedian CARLOS MEDINA will be here on Tuesday, February 14, if you'd like to spend Valentine's Day laughing. On March 13, Joe R. Lansdale His Own Self will be returning for a special screening of the second season of HAP & LEONARD… and of course to sign some of His Own Books as well. Further down the road, we're expecting visits from JOHN NICHOLS and from TERRY BROOKS (not the same night, no), dates and details to come. And yes, we have MAX HEADROOM and H.P. LOVECRAFT coming as well! Visit the JCC website at http://jeancocteaucinema.com/ and sign up for our newsletter and e-mail blasts, and you'll never need to miss one of our special events.
See you at the movies.