Minion Raya here, reaching out to let everyone know a little about Subterranean Press's limited edition of The Knight of the Seven Kingdoms collection. Bound in an oversized hard cover limited edition and lavishly illustrated by the talented Gary Gianni.
Some of the proposed features of this stunning edtion are:
* The Full color endsheet as a wraparound dust jacket;
* A completely new set of endsheets;
* 8-10 of the full-page interior illustrations featured in color;
Visit the link below to preorder:
KOTSK BY SUB PRESS
There are only 750 numbered hardcovers available and the special lettered edition is already sold out,
so get one while you still can.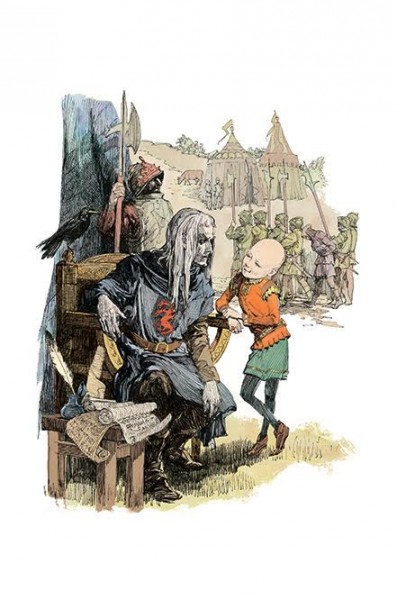 This message has been brought to you by the Minions of Fevre River 🙂