Here's a fanfare for all of you Wild Cards fans out there.
There's a brand new, never-before-published Wild Cards story just up on Tor.Com.
This one was penned by Cherie Priest. It's called "The Button Man and the Murder Tree."
The 'cover art' by the amazing John Picacio.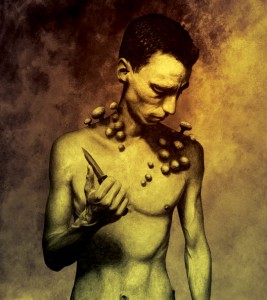 This one is a sort of 'origin story' for Cherie's Button Man character, last seen in FORT FREAK.
You can read it here:
http://www.tor.com/stories/2013/05/the-button-man-and-the-murder-tree
More Wild Cards coming on Tor.com… and of course on the shelves of your local bookshop.
Current Mood:
null