My friends at Dark Sword Miniatures in Minnesota have released some terrific new figures in their range of Ice & Fire miniatures.
Here's Strong Belwas, sculpted by the incomparable Tom Meier and painted by the amazing Jen Haley.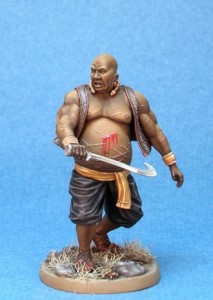 And here's his travelling companion, Arstan Whitebeard, who may be more than he seems. Another Tom Meier sculpt, another Jen Haley paintjob.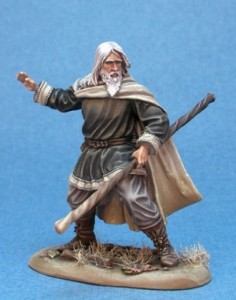 The latest batch of "GRRM Masterworks" also includes Ser Jorah Mormont, Lady Margaery Tyrell, two new ladies of the court, and a battling brother of the Night's Watch, all by Tom Meier, and Balon Greyjoy of Pyke, sculpted by Jeff Grace. To see them all, and lots of other cool minis besides, visit Dark Sword's own website at http://darkswordminiatures.com/
Current Mood:
null