Cool things are happening at Subterranean Press.
Marc Fishman has delivered all the artwork for the SubPress limited edition of A DANCE WITH DRAGONS, and the book should be at the printer soon. Alas, I believe all the copies are spoken for… but those of you who preordered have something to look forward to.
Just last week I scrawled my scrawl on the signature pages for the new SubPress two-volume slipcased limited edition of A GAME OF THRONES, below a lovely Ted Nasmith drawing. Ted has completed all his other outstanding assignments, and turned his full attention to the illustrations for GAME. I've been seeing sketches several times a week, and I'm jazzed. I do love illustrated books, and this one promises to be stunning.
And now I am thrilled to be able to announce that Subterranean has secured the talents of RICHARD HESCOX to illustrate their signed, numbered (and lettered), deluxe, slipcased edition of A CLASH OF KINGS.
Those of you who attended the worldcon in Reno will likely remember seeing some of the gorgeous work that Hescox had on display in the art show there (one canvas, the Lamia, now hangs on my wall here in Santa Fe).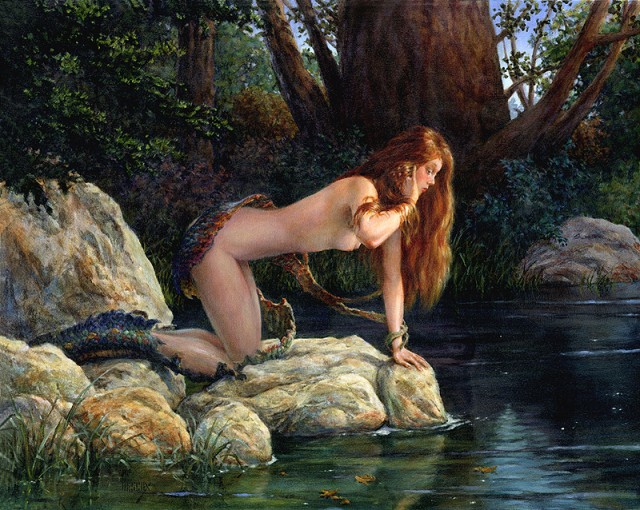 Others may know his work from Boskone art shows. Or perhaps you have his book, THE DECEIVING EYE: THE ART OF RICHARD HESCOX. Most of you will have seen his book covers and movie posters over the years.
You can find his website at: http://www.richardhescox.com/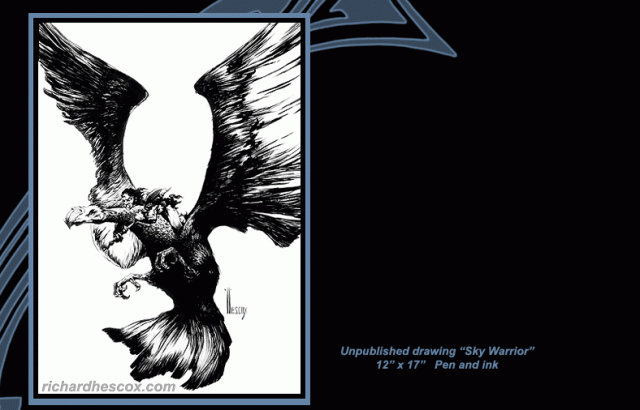 For those unfamiliar with his work, suffice it to say that Hescox is a veteran SF and fantasy artist and illustrator, and that I've loved his stuff for a long time, especially his oil paintings. We've already been firing emails back and forth, and Richard is as enthused as I am. I cannot wait to see him bring my world and characters to life.
Here's another taste of his work in oils: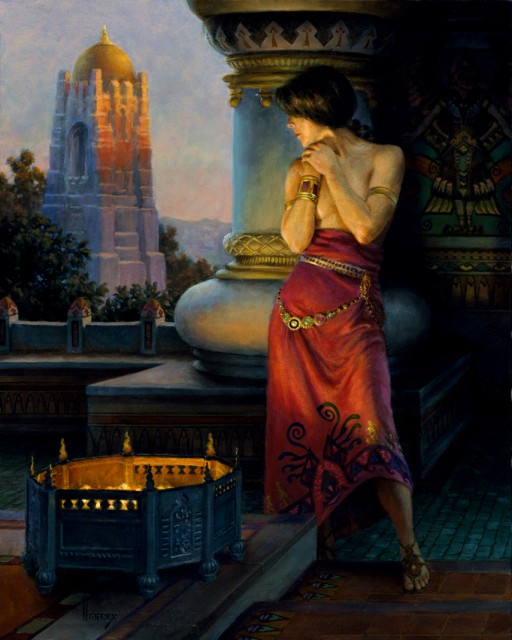 As usual, the Subterranean CLASH OF KINGS will be limited to 52 lettered and 448 numbered copies, each signed by me and by the artist. Those who purchased the prior SubPress editions will have first dibs, of course, but there are always some dropouts, so it is possible that a few copies will become available to newcomers around publication date.
For more information on A CLASH OF KINGS, and the rest of Subterranean's terrific books, visit their website at: http://www.subterraneanpress.com/
Current Mood:
null