Green Ronin has just released the new Campaign Guide for its SONG OF ICE AND FIRE ROLE-PLAYING GAME. The book is now shipping, and should be available soon at your favorite game store. It can also be ordered directly from:
http://www.greenronin.com/store/product/grr2703.html
The cover, featuring the Kingslayer and the Iron Throne, is another spectacular piece of work from Michael Komarck.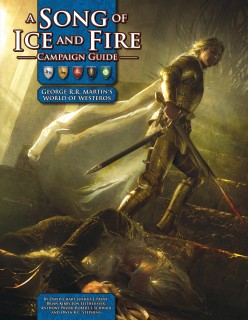 Happy gaming!
Current Mood:
null