Dark Sword has posted some great painted versions of their latest trio of Ice & Fire pewter miniatures, and I thought I'd share them.
Here's Lord Eddard Stark. (No, he doesn't look like Sean Bean. We're not allowed to make him look like Sean Bean. These are based on the books, not the TV show). Sculpt by Tom Meier, painting by Matt Verzani.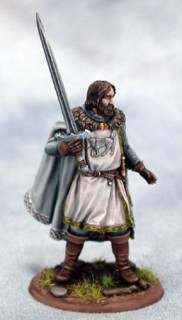 And here's young Samwell Tarly, Sam the Slayer his own self, with obsidian dagger in hand. Paint by Matt Verzani, sculpt by Tom Meier. (We're casting Sam right now for the TV show. Two excellent young actors stand out above the rest. A damned hard choice).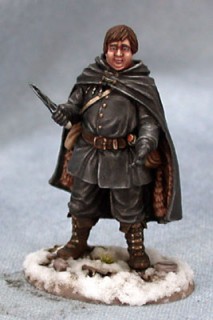 Last — but definitely not least — comes Euron Greyjoy, the Crow's Eye, Lord of Pyke and King of the Iron Islands, with his hellhorn in hand. Sculpt by Jeff Grace, paint by Matt Verzani.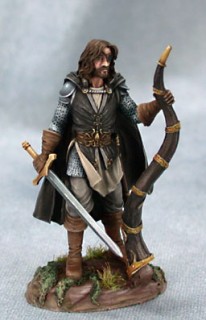 All these miniatures, and many more, are available at your favorite gaming store, or direct from Dark Sword via their website: http://darkswordminiatures.com/ Of course, you'll have to paint 'em yourself. Sorry, Matt Verzani not included.
Current Mood:
null