From Jim Ludwig:
"Lillian left this world holding the hand of God at 8:41 pm CST tonight. She peacefully died in our arms as we talked to her telling her how much we love her and how amazing our exactly 100 days to almost the minute were before she had her incident at Daycare.
She then held on for 3 long days as a last gift to us so we could say our goodbyes and let our friends/family say their goodbyes. She was such a little trooper trying to breathe on her own and fight through this. She just could not breath enough to sustain herself on her own after the brain damage. There were glimmers of hope here and there, but the damage to her brain was so devastating from the initial daycare incident, all of her upper brain functions were gone.
Melissa and I will never be the same as sharing our brief time with Lillian has changed us forever. They were the most amazing days of our lives and also the most devastating at the end. Please see the attached pics we took the night before the incident (some are a tad older). She was so happy and so talkative. She was the same the morning we took her to daycare. We have no answers yet except some sort of SIDS-type attack that happened at Daycare.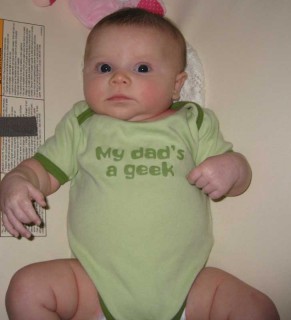 Please pray for Lillian."
Jim
www.DarkSwordMiniatures.com
Current Mood:
null