We have a couple of really exciting author events scheduled for next week at the Jean Cocteau.
On Monday, April 21, we will be welcoming the Pulitzer-Prize-winning novelist JUNOT DIAZ, author of THIS IS HOW YOU LOSE HER and THE BRIEF WONDROUS LIFE OF OSCAR WAO, and other titles.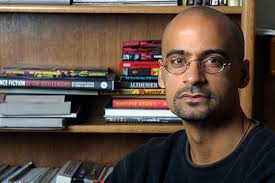 The evening will start at 7:00 pm with a 90-minute interview of Junot, conducted by Doctors Shante Paradigm Smalls and Santiago Vaquera-Vasquez of the University of New Mexico. Dr. Smalls is a scholar and artist who works at the intersection of popular culture and critical theory. She is a professor at UNM in American Studies. Santiago Vaquera-Vasquez is "an unrepentant border crosser, ex-dj, writer, painter, and academic," and a professor at UNM in the department of Spanish and Portuguese. After the interview, we will adjoin to the lobby and bar, where Junot will sign copies of his books.
A few days later, on Thursday April 24, the bestselling mystery writer and historical novelist ANNE PERRY will arrive in Santa Fe, and the Cocteau will have the privilige of hosting her as well. Ms. Perry's awe-inspiring bibligraphy includes 19 volumes in her William Monk series, 28 in the Thomas Pitt series, as well as fantasies, YA novels, stand-alones, and Christmas books. Anne is on tour, promoting her lastest, DEATH ON BLACKHEATH.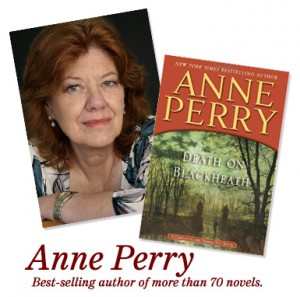 The event will start at 7:00 with an interview and dialogue, as usual. This time I'll be doing the interview myself. That will be followed by an audience Q&A and a booksigning, and we expect to have a WIDE selection of Anne's novels on hand.
Admission to both events is FREE with the purchase of a hardcover book, $5 with the purchase of a paperback, $10 without a book purchase. Most of our past author events have been sold out, so if you'd like to hear Junot Diaz or Anne Perry, call the Cocteau at 444-5528 and reserve your place now.
Movies are the heart and soul of the Jean Cocteau Cinema… but we love books too, and our author evenings have been hugely popular and will continue to be an important part of our schedule. In the months to come, we will be hosting MELINDA M. SNODGRASS, comic book stars CULLEN BUNN and BRIAN HURTT of SIXTH GUN fame, mystery/ horror/ SF star JOE R. LANSDALE and his daughter KASEY, author, editor, and country-signing sensation, DANIEL ABRAHAM (who is also half of JAMES S.A. COREY), Hugo-winning novelist JO WALTON, CHERIE PRIEST, JOE ABERCROMBIE, DENNIS LEHANE, and NEIL GAIMAN & AMANDA PALMER. If you'd like to know the dates and details, go to our website at http://www.jeancocteaucinema.com/ and sign up for our email newsletter, to keep abreast of what's coming up on Montezuma Street. All of these events are first come, first seated, and we do tend to fill up quickly.
See you at the booksignings.
Current Mood:
null