Not for arachnophobes)
If you've driven past the Jean Cocteau Cinema today, you may have noticed a giant spider crawling up the side of our building at 418 Montezuma.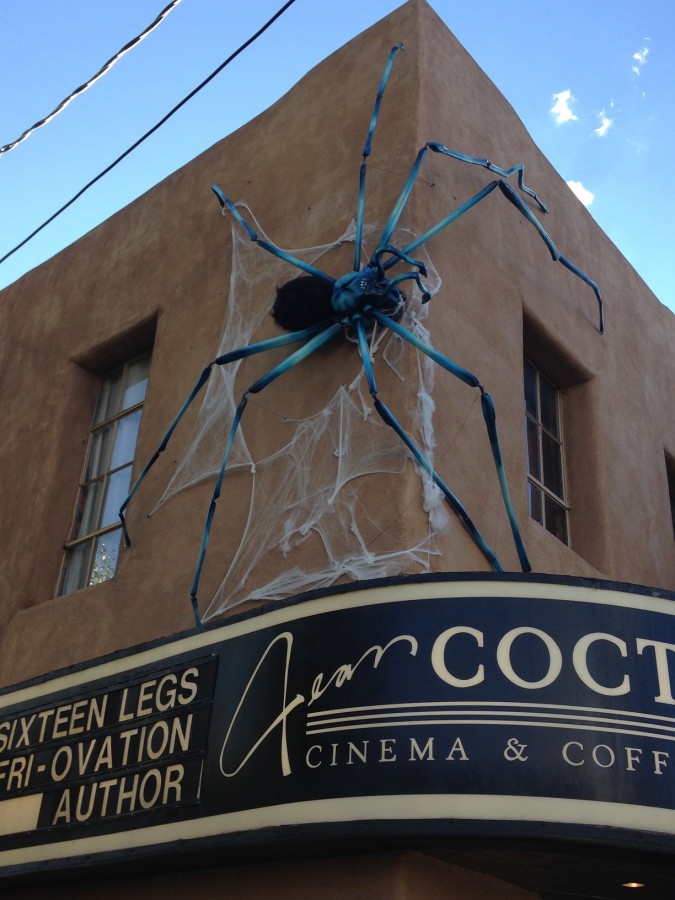 That's because tomorrow night we are premiering SIXTEEN LEGS!
<lj-embed id="834″/>
Neil Gaiman himself will be skyping in to introducer the film. And we have the Tasmanian film makers on hand as well.
Giant Tasmanian Cave Spiders and Neil Gaiman!! What more could you possibly want???