January 31, 2010 at 6:48 pm

… here's a peek at the latest painted miniatures from Dark Sword, Tom Meier's lovely sculpt of Sansa building her snow castle, painted by the incomparable Marike Reimer.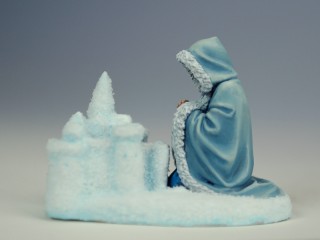 The figure… along with all the other Dark Sword miniatures… is available at your favorite gaming store, or direct from Dark Sword at http://darkswordminiatures.com/ Of course, they come unpainted. To get a painted version for your shelf, you either need to pick up the brushes your own self, or hired one of the many talented painting services out there.
Current Mood:
null