The Night's Watch is coming soon… to a gaming store near you.
Or you can just pre-order it here: http://greenronin.com/2012/09/nights_watch_pre-ordering_now.php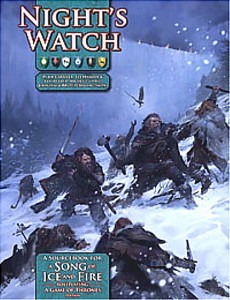 The good folks at Green Ronin Press are about to roll out the latest supplement to their SONG OF ICE AND FIRE rpg. This one is THE NIGHT'S WATCH.
So all you gamers out there, act now… defend the Wall. And expect the usual great art and exciting play.
Current Mood:
null