AT ComicCon 2023 this year?
Check out Carrie Vaughns newly adapted version of NOW and THEN a Wild Cards story n Graphic Novel form.  Illustrated by the talented Renae De Liz in full blazing color, this beautifully designed adaptation brings the Wild Cards world to rip roaring life.  Even though this title is premiering at SDCC you can order your copy from your favorite bookseller.
Check out De Liz's other work at her website and check out the official cover below and if your art at Comic Con swing by the Random house booth to see when Carrie will be around to sign your copy!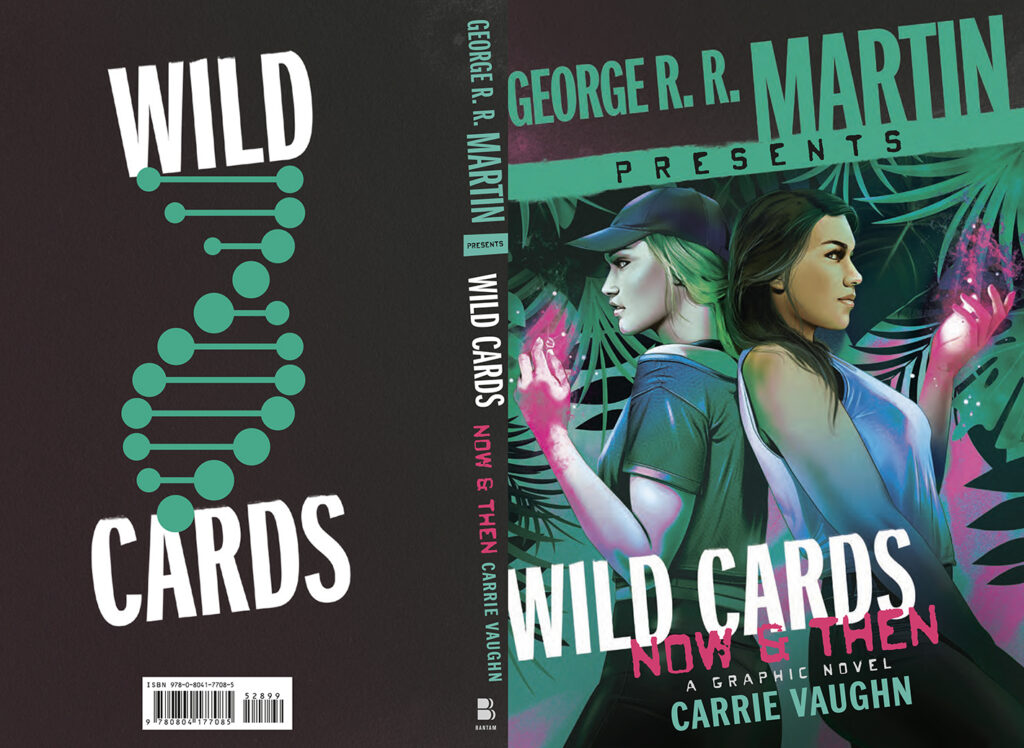 THIS MESSAGE HIS BEEN BROUGHT TO YOU BY THE MINIONS OF FEVRE RIVER