It's that time of year again, where we here at Fevre River get to reveal next years ultra awesome brand spanking new Song of Ice and Fire calendar cover art!  As always we like to bring you a variety of styles from an assortment of freaky talented artists and this year is no different as we feature the work of Sam Hogg.
Here is our calendar cover featuring poor young Quentyn's attempt to tame a dragon: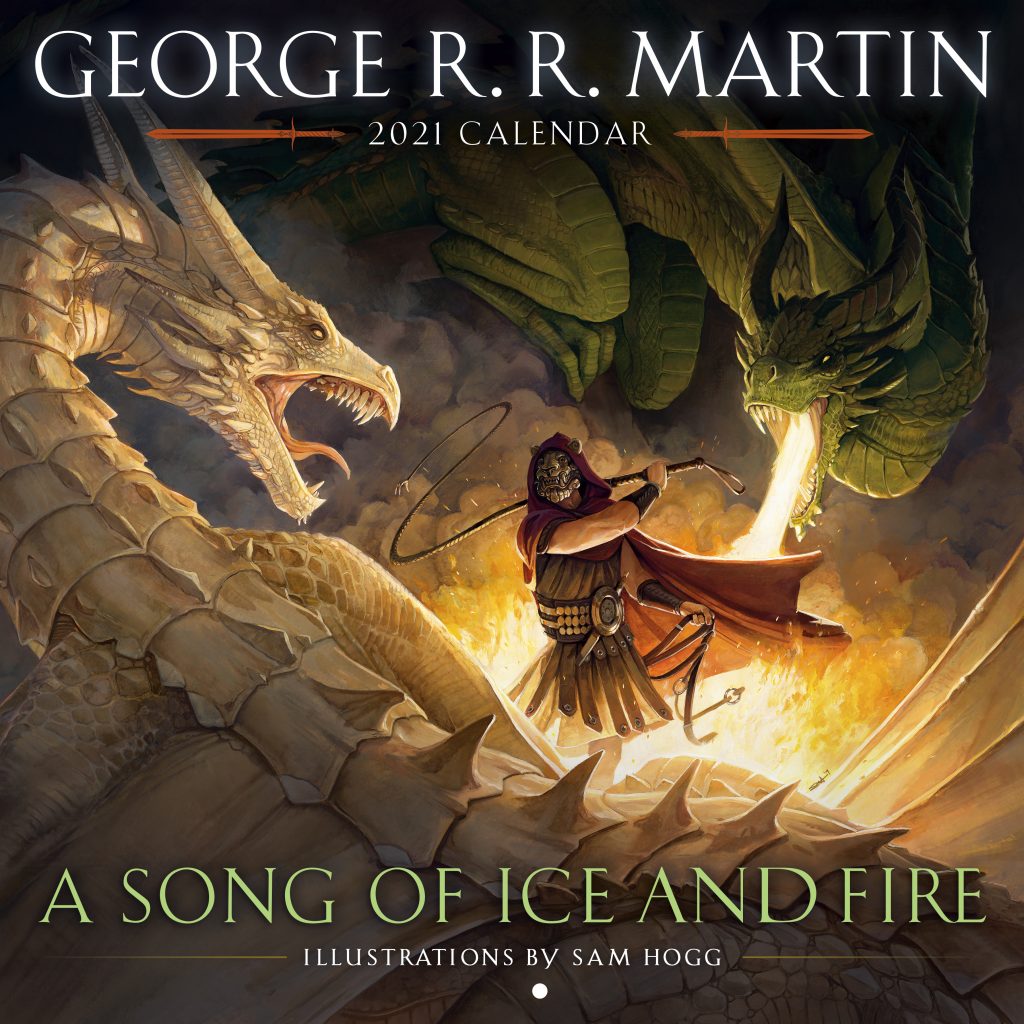 …and here is a little about Sam and her work:
'With a love of fantastical and narrative imagery, illustrator and concept artist Sam Hogg's career has spanned a multitude of genres across the entertainment industry. She has worked with clients such as Playground Games, Blizzard, Dark Horse Comics, Critical Role and many more over the course of her 10-year career. Beyond her professional work, she can be found bringing her elegant, feminine aesthetic to a dark fantasy world of whalers and pirates in her personal project, The Whaler Girl.
And her website to see more  www.artofsamhogg.com
THIS MESSAGE HAS BEEN BROUGHT TO YOU BY THE MINIONS OF FEVRE RIVER.
Current Mood:

excited