We've been doing amazing author events at the Jean Cocteau Cinema ever since we reopened the theatre in August, 2013.  Dozens of terrific, award-winning, bestselling writers have appeared at the JCC to speak, read, and sign their books… SF writers, mystery writers, historical novelists, romance writers, thriller writers, mainstream literary writers, YA authors, non-fiction writer and journalists… the list goes on and on.
And all of them have signed stock for us.   The only problem was the Jean Cocteau lobby was far too small for us to display all of these wonderful autographed books.
With that in mind, on November 30, we opened our own bookshop right next to the theatre.
BEASTLY BOOKS, we call it, in honor of Cocteau's most famous film… and a certain TV show I worked on in the 80s.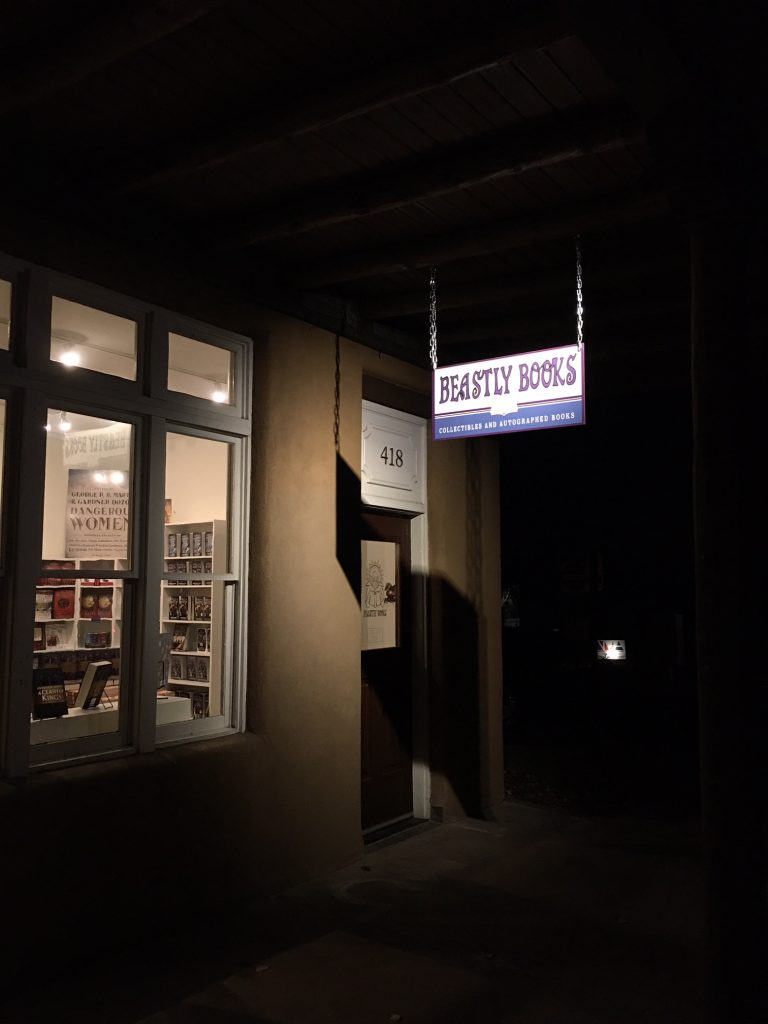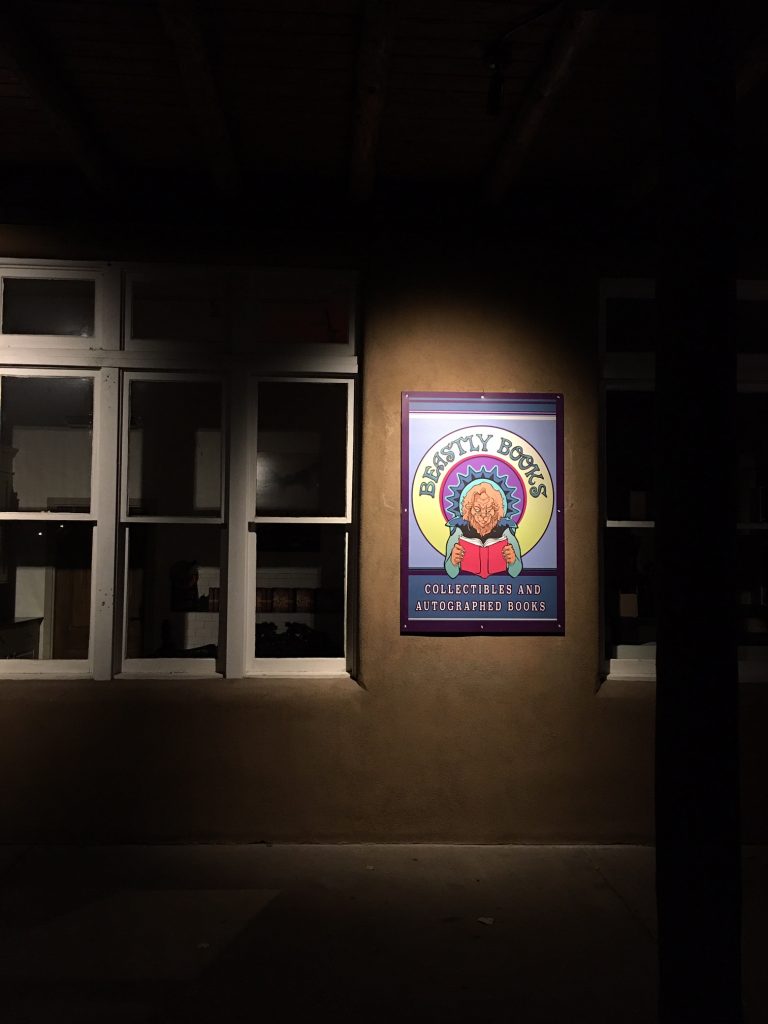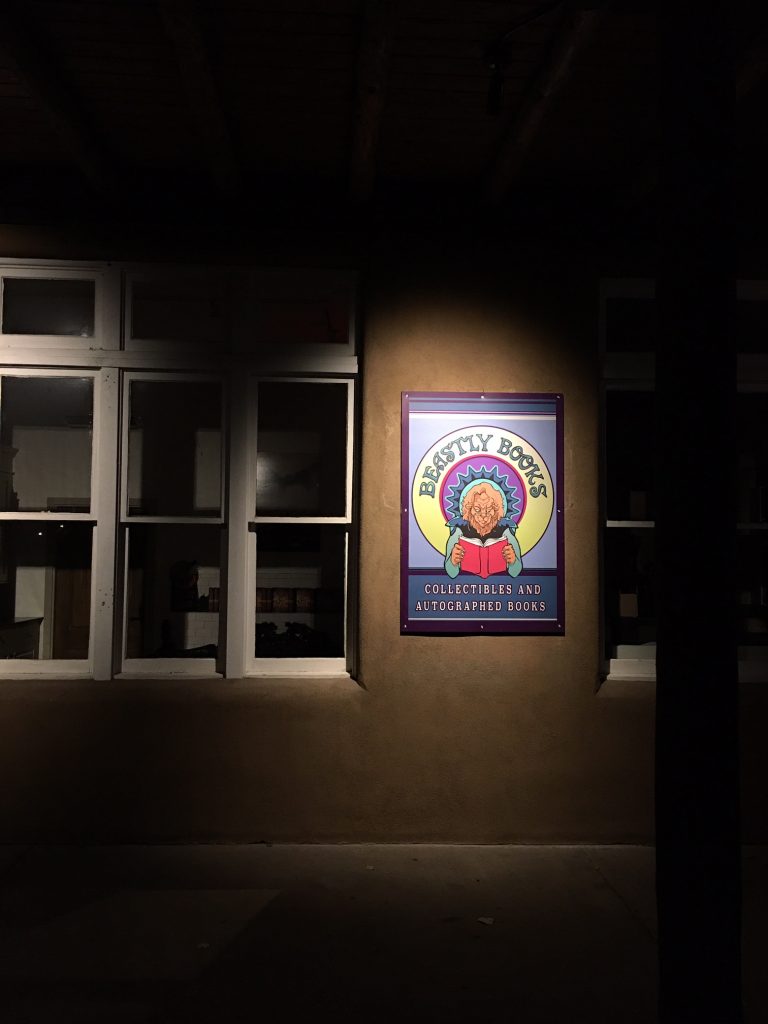 You'll find the Beast at 418 Montezuma in Santa Fe, right next door to the Jean Cocteau Cinema.   We're open from 8 am to 8 pm, Tuesday through Sunday.  Closed on Mondays.
Needless to say, we have a huge stock of my own books — A SONG OF ICE AND FIRE, WILD CARDS, and all the rest.  All signed.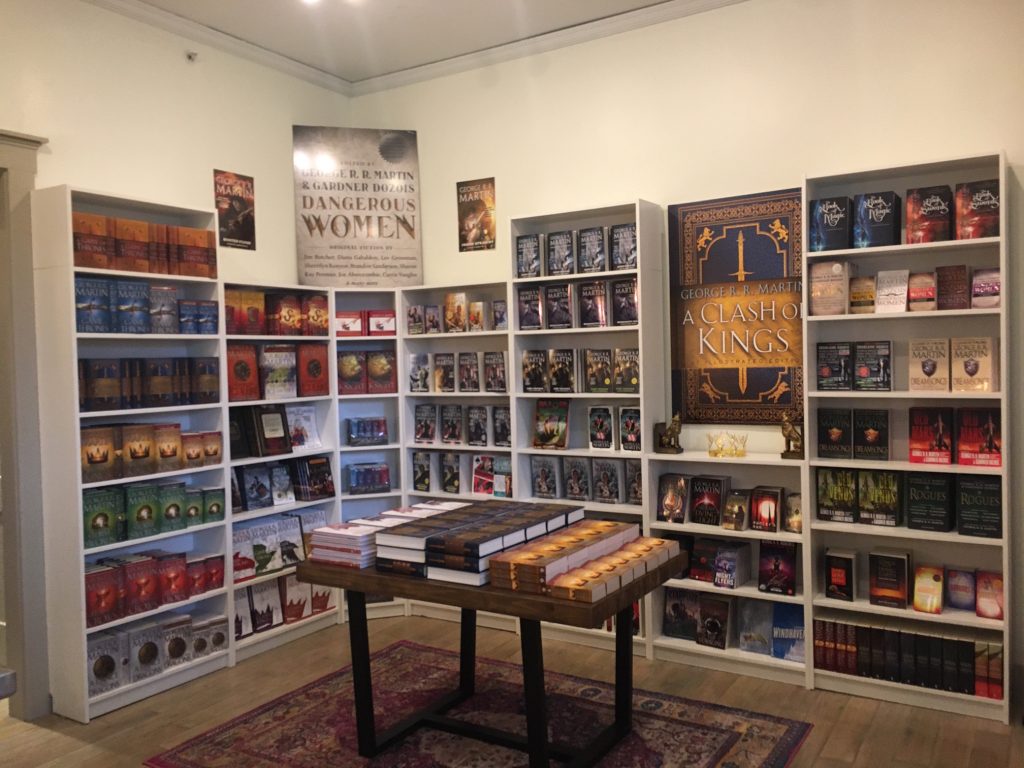 But we have a lot of other fantastic books by other authors too, and all of them are AUTOGRAPHED as well.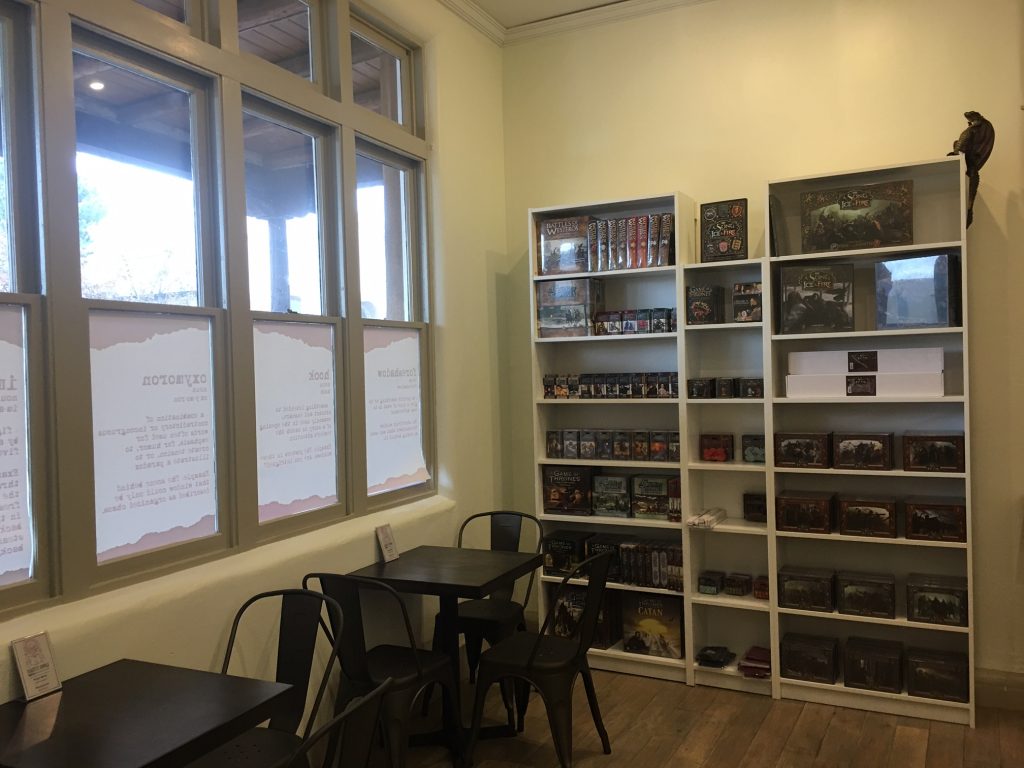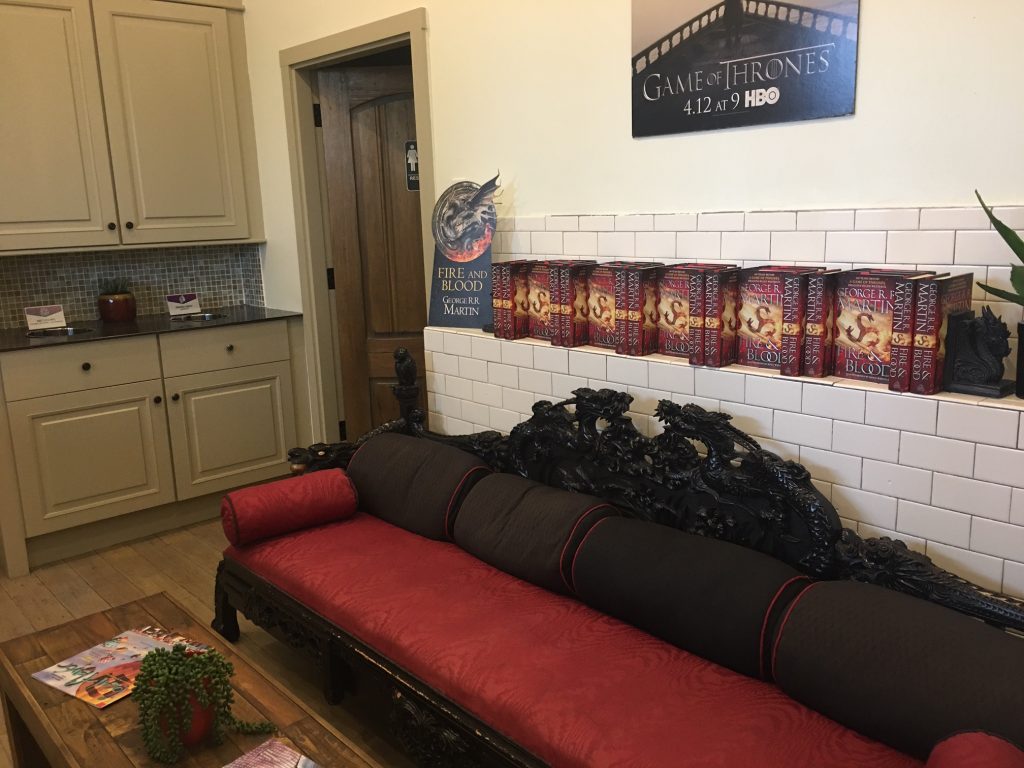 We also offer coffee, tea, hot chocolate, and soft drinks, and plan to be adding pastries soon.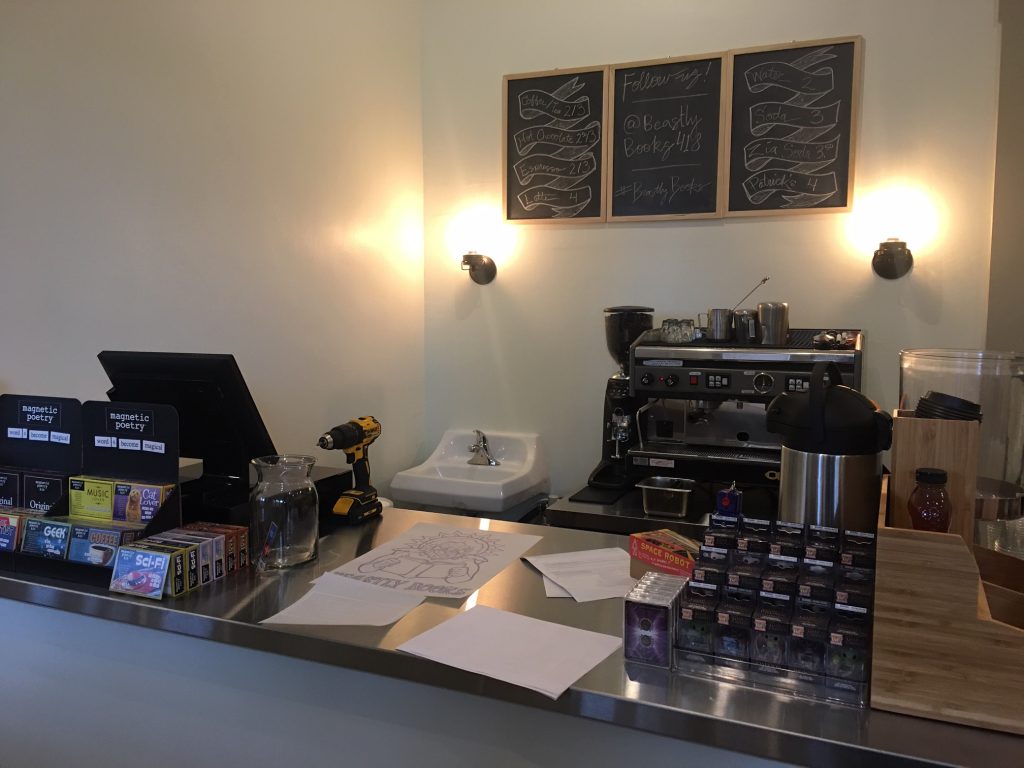 You can visit the Iron Giant as well… but no, he's not for sale.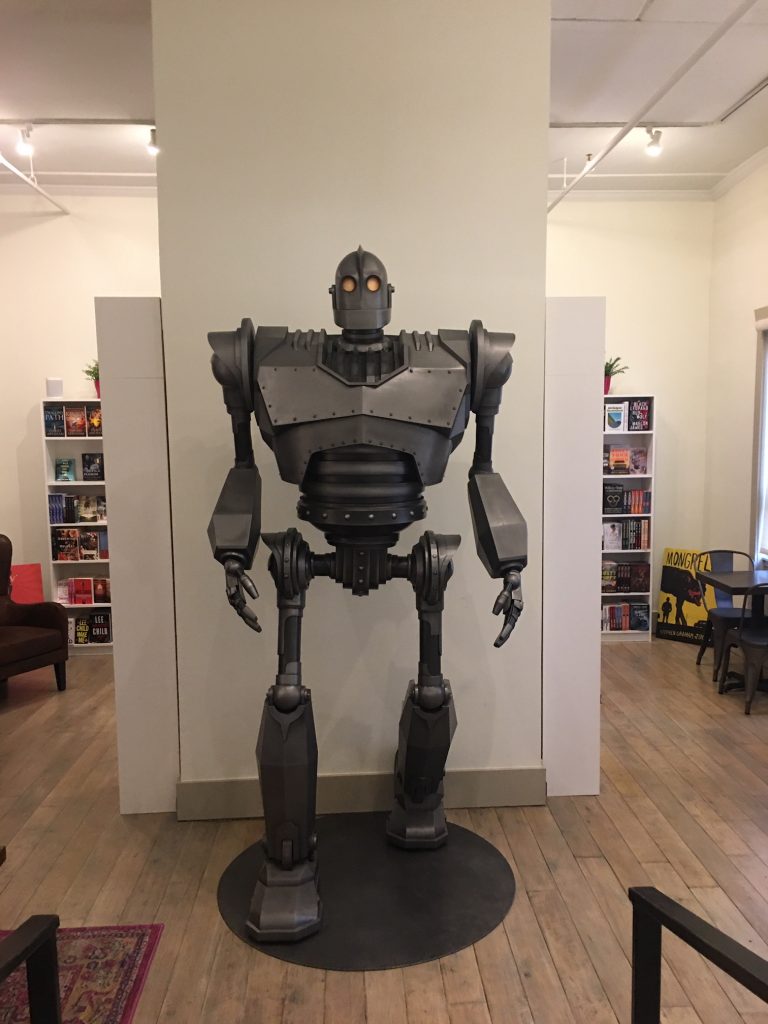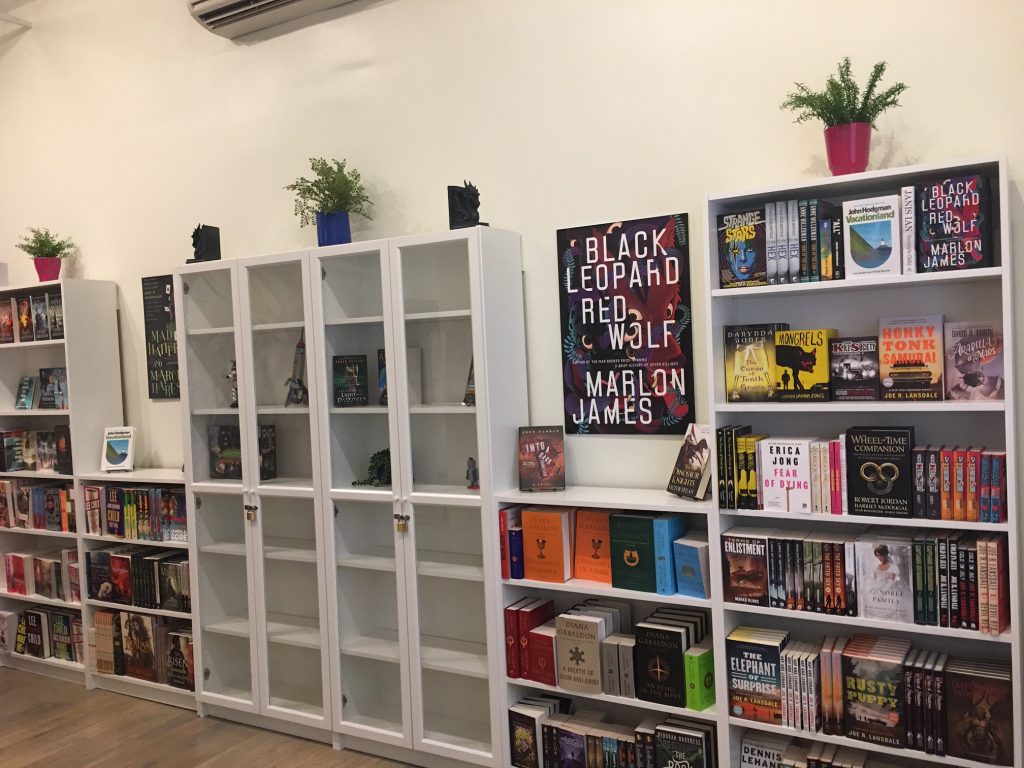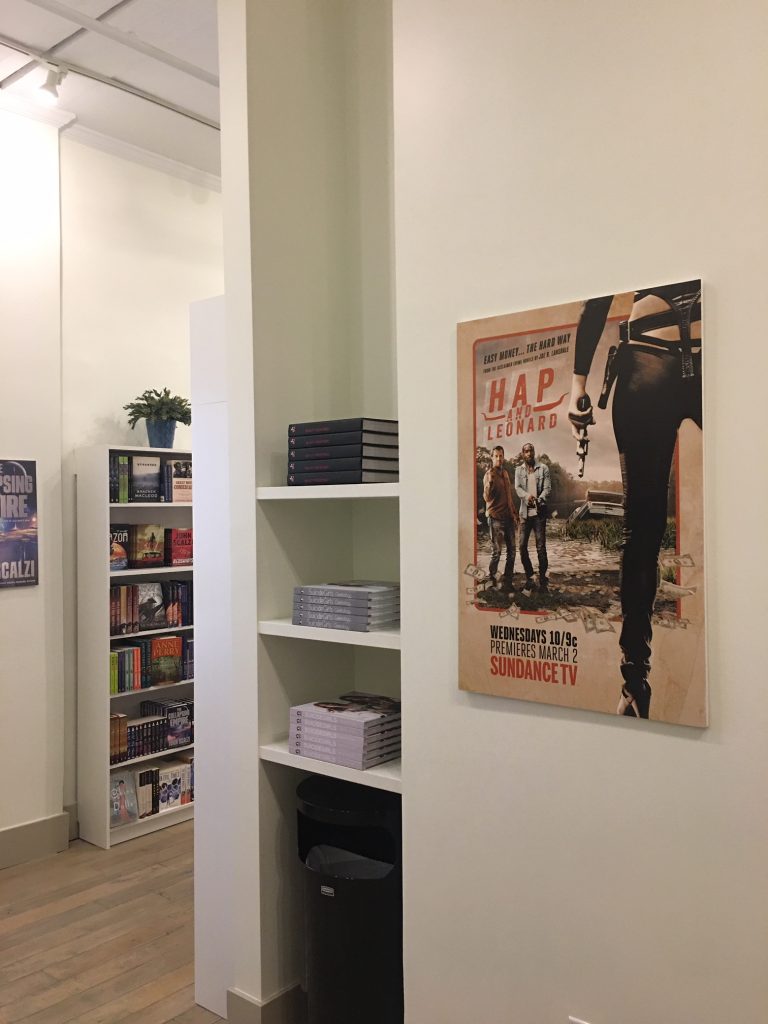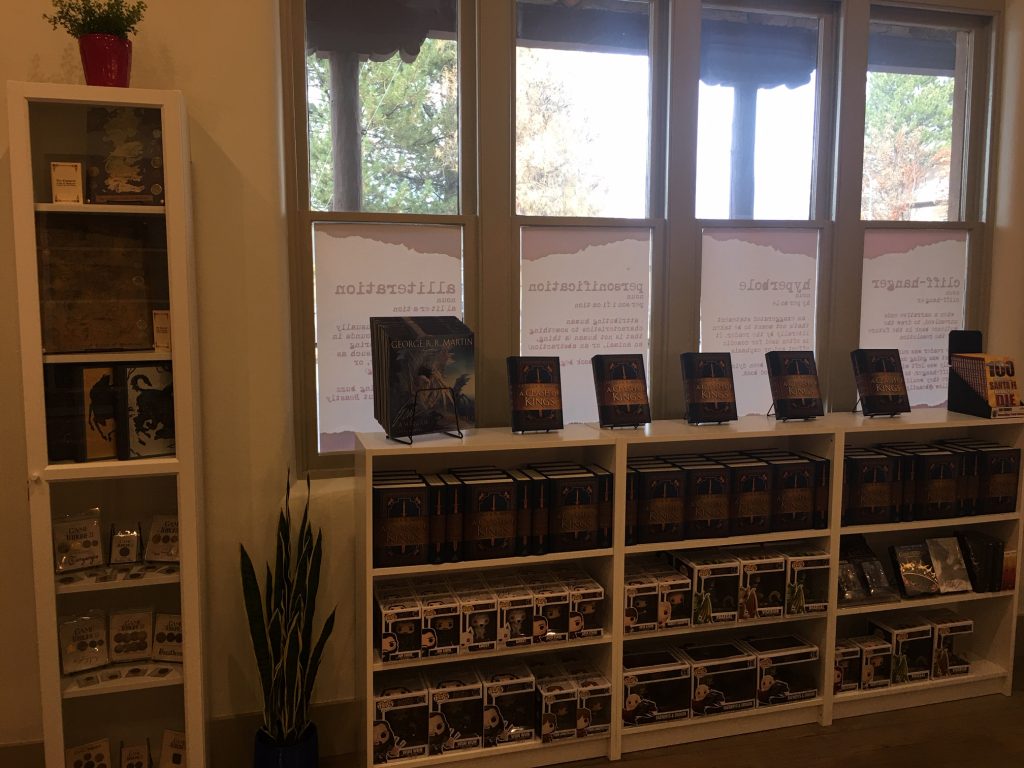 And yes, of course, we still do mail order… and autographed books make wonderful Christmas gifts.   If you'd like to check out our current stock, head over to our website at https://jeancocteaucinema.com/beastlybooks/
We have a huge stock of the wonderful 20th anniversary edition of A CLASH OF KINGS, magnificently illustrated and all signed… plus titles by James S.A. Corey, Leonard Maltin, Janis Ian, Diana Gabaldon, Walter Jon Williams (his QUILLIFER books are terrific), Melinda Snodgrass, Lee Child, Anne Perry, Carrie Vaughn, David Levine, John Scalzi, Joe Lansdale, Mary Robinette Kowal, Connie Willis, Marlon James, Marko  Kloos, Erica Jong, Jo Walton, S.M. Stirling, Michael Cassutt, Dennis Lehane, the late great Victor Milan, Ellen Datlow, Alan Brennert, Stephen Graham Jones, and many many many more.
Do come by and visit us the next time you come to the Land of Enchantment.  Beastly Books.  Hear us roar!
Current Mood:

excited