Tor's reissue of ONE-EYED JACKS comes out today, which has been out of print for more than twenty years.    Now back in print with a brand new cover by David Palumbo as well as a bunch of brand new stories to add to the ever growing Wild Cards World!
One-Eyed Jacks features the writing talents of Walton Simons, Chris Claremont, Lewis Shiner, William F. Wu, Victor Milan, Stephen Leigh, Melinda M. Snodgrass, and John Jos. Miller, along with previously unpublished stories from Carrie Vaughn and Kevin Andrew Murphy.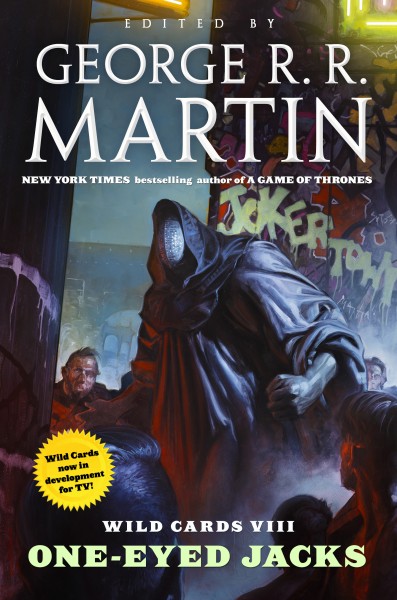 Pick up a signed copy from the JCC today!
http://jeancocteaucinema.com/product-category/author/v-z/wild-cards-trust/
THIS MESSAGE HAS BEEN BROUGHT TO YOU BY THE MINIONS OF FEVRE RIVER
Current Mood:

bouncy