Our writing community here in New Mexico, and the world of SF and fantasy in general, took a blow this afternoon when our friend Victor Milan died after two months of suffering and struggle in a series of Albuquerque hospitals.
I first met Vic not long after I moved to Santa Fe in 1979. Outgoing, funny, friendly, and incredibly bright, he was one of the cornerstones of the New Mexico SF crowd for decades, a regular at Bubonicon in Albuquerque, the perennial masquerade host at Archon in St. Louis, a fan, a lover of ferrets and collector of guns, a gamer (I can't tell you how many times we stayed up till dawn playing Superworld, Call of Cthulhu, and other RPGs with Vic, and laughing at the outrageous antics of the characters he created). But above all, he was a writer.
He wrote all sorts of things, in and out of our genre: westerns, historicals, men's action adventure, more books than I could possibly list… but it was in science fiction that he did his best work. CYBERNETIC SAMURAI and CYBERNETIC SHOGAN were two of the best known from the old days. More recently, he was finding new readers by the score all around the world with his DINOSAUR LORDS series.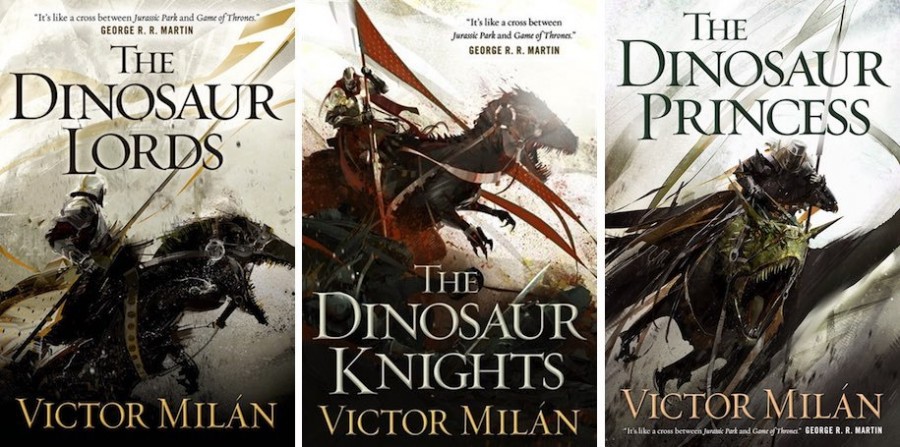 He was also a Wild Cards writer, of course; one of my aces. In a sense he was the father of Wild Cards. It was Vic who gave me the Superworld game as a birthday present back in 1983, and it was those long long nights of playing Superworld that eventually inspired me to start Wild Cards.
Vic was an integral part of the series right from the very start, and the characters he created were among our most popular. Among them were the Russian ace Molniya, the Harlem Hammer, the twisted German psychopath Mackie Messer, Dr. Pretorius, Ice Blue Sibyl, Flipper, Dust, the Darkness… and above all, Mark Meadows, aka Cap'n Trips, and his "friends" Jumpin' Jack Flash, Starshine, Moonchild, Aquarius, Cosmic Traveller, Monster… and the Radical. The long saga of Mark Meadows began in volume one, and was brought to a close in volume twenty, SUICIDE KINGS. It was a long strange trip indeed, and every step of it was exciting, thanks to Vic.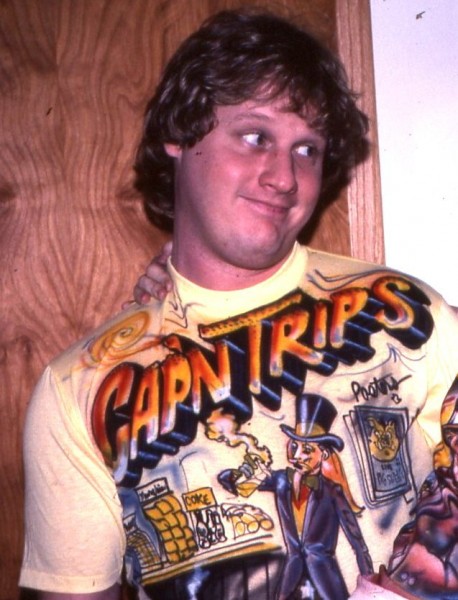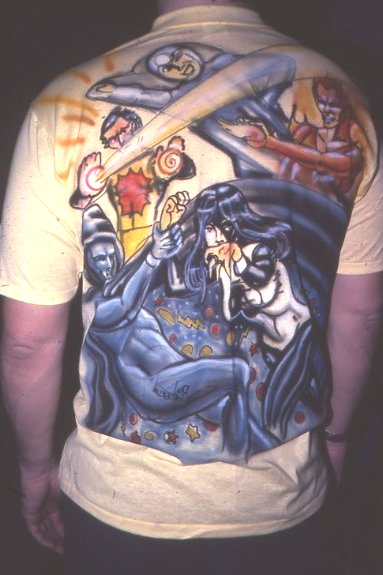 Sadly, Vic's health has not been good in the past few years, and it finally gave out on him. But his warmth, his wit, and his talent will be long remembered by everyone who knew him, and his words will live on after him.
And, as irony would have it, he has another story coming out tomorrow on Tor.com. It's a Wild Cards story called "EverNight," set in the catacombs of Paris and featuring Candace Sessou, the Darkness, a character he introduced in SUICIDE KINGS. The link will not go live until 9 am EST tomorrow, but once it does you can read the story here, for free:
https://www.tor.com/2018/02/14/wild-cards-evernight-victor-milan/
It saddens me that Vic did not live long enough to see his story on Tor.com, or appreciate the gorgeous piece of John Picacio art that adorns it (he was a huge fan of John's)… but I hope that many of you will read "EverNight." If you like it, do leave a comment. I think that would have pleased him.
I believe that Vic may have another book or two in his DINOSAUR LORDS sequence coming out, but I am not sure of that. I do know that he will be represented in two more Wild Cards books. He has a story in TEXAS HOLD 'EM, due out in October, and a collaboration in the book we're doing now, JOKER MOON. Would that I could say that there will be many more after that, but I fear those will be the last.
Fare thee well, Vic. It was an honor knowing you.
Current Mood:

sad