Last weekend Parris and I drove up to Denver to attend the memorial service for our friend Ed Bryant, who died in February.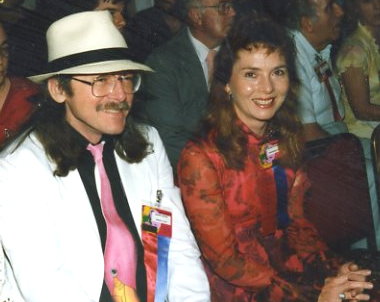 It was a long drive and a sad occasion, but I'm glad we went. It's still hard to believe that Ed is gone. The last time I saw him was in November, in Tucson, when he was toastmaster and I was guest of honor at Tuscon. The first time… that must have been '73 or '74, as best as I can recall, at Harlan Ellison's house in Sherman Oaks. A lot of years, a lot of cons.
Connie Willis emceed the event, eliciting both laughter and tears from the large crowd that had gathered to say farewell, most of them in Hawaiian shirts and baseball caps.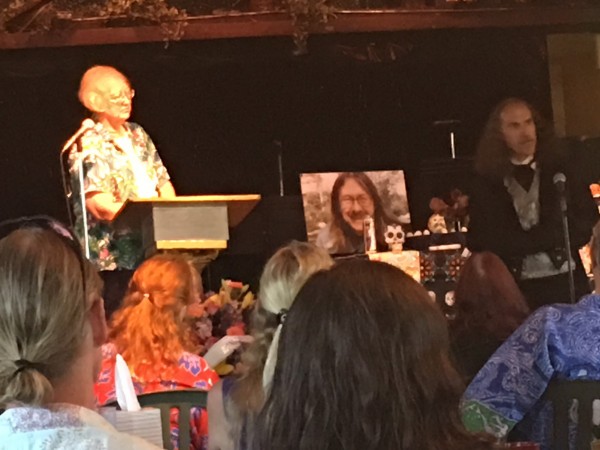 Many others rose to speak as well, including me. Ed left a lot of friends.
Ed was a talented writer and a great workshopper, who mentored and encouraged many writers younger than himself and helped them on their way. He was one of my Wild Cards authors, creator of Sewer Jack and Wyungare. But most of all he was a sweet, kind man, with a warm smile and a gentle wit. Science fiction and fantasy will be poorer without him.
Memorials like this are not for the deceased so much as they are for those left behind, I believe. It was good to get together with so many others who cared about Ed, and to share our memories of him, with laughter and love.
Current Mood:

sad