Jenni the Ogre here (nope, not George) with some books for sale! The Jean Cocteau Cinema Bookstore will offer the following titles at 50% off for the next two weeks.
Joe R. Lansdale's Hap & Leonard: NOW $8.00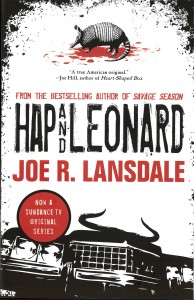 Joe R. Lansdale's popular Texan crime-fighting duo are immortalized in this complete collection of Hap and Leonard short stories and tall tales. Additionally, you'll find one brand-new story and an original introduction by New York Times bestselling author Michael Koryta (So Cold the River). Learn more!
Tony DiTerlizzi & Holly Black's Beyond the Spiderwick Chronicles Boxed Set: NOW $16.50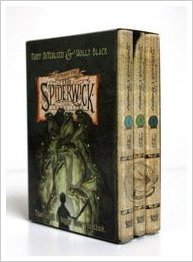 Just when it seemed the book had closed on the Spiderwick Chronicles, a new chapter begins far from the old-fashioned charm of New England. Under the hot Florida sun, Nick Vargas and his annoying new stepsister, Laurie, stumble upon the faerie world. A nixie asks for their help to save her sisters and before they know it, Nick and Laurie are outrunning giants, negotiating with mermaids, and battling a monster that's bigger than they'd ever imagined! Along with Nick's brother, Jules, and some familiar faces, the kids find themselves in a race to save not only themselves, but all of Florida! Learn more!
Susan Orlean's Rin Tin Tin: NOW $8.00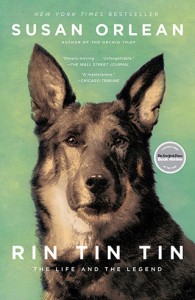 He believed the dog was immortal. So begins Susan Orlean's sweeping, powerfully moving account of Rin Tin Tin's journey from abandoned puppy to movie star and international icon. Spanning almost one hundred years of history, from the dog's improbable discovery on a battlefield in 1918 to his tumultuous rise through Hollywood and beyond, Rin Tin Tin is a love story about "the mutual devotion between one man and one dog" (The Wall Street Journal) that is also a quintessentially American story of reinvention, a captivating exploration of our spiritual bond with animals, and a stirring meditation on mortality and immortality. Learn more!