Speaking of signing books… as I was in the post below…
For all of you who are enjoying OUTLANDER, the marvelous adaptation of Diana Gabaldon's time travel novels that just finished its first season on STARZ… well, the show is terrific, but the books are even better (as is so often the case), and we have AUTOGRAPHED COPIES of the whole Outlander series and the 'Lord John' spinoff books as well available via mail order from the Jean Cocteau Bookshop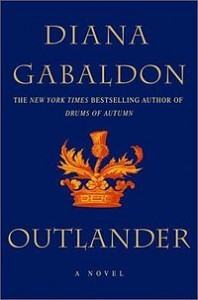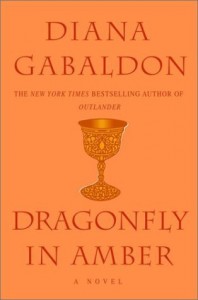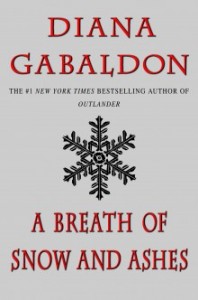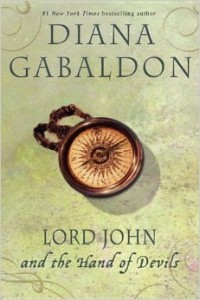 If you haven't been watching OUTLANDER, you're missing a terrific TV series. Gorgeous to look at, and the performances by the three leads are terrific. Tobias Menzies, who played Brutus on HBO's ROME and Edmure Tully on GAME OF THRONES, is especially noteworthy in a double role. (I just hope we'll be able to get him back, if and when D&D decide to return to the riverlands).
(OUTLANDER 'feels' like a cross of historical fiction and romantic adventure, but the time travel element definitely qualifies it as SF, or at least fantasy, so it's a show worth remembering next year when Hugo nomination time comes round again).
OUTLANDER films in Scotland, GAME OF THRONES primarily in Northern Ireland. Between the two shows, I doubt there's a single major actor in the British Isles we haven't used yet. Great casts. Diana got sixteen episodes for one novel, two eight-episode half-seasons, which had me gnashing my teeth in envy… until I remembered that OUTLANDER has no dragons, direwolves, or ice zombies, and so far no major battles either. Though, if I recall my history, that will be coming… the battles, that is, not the dragons.
I might also mention WOLF HALL, another excellent TV series from the UK based on novels, in this case on Hilary Mantel's novel of the same name and its sequel. Makes an interesting contrast with THE TUDORS series that Showtime ran a couple of years ago. We do not, alas, have signed copies of WOLF HALL available, since Hilary Mantel has never visited Santa Fe…
… but we do have the OUTLANDER books. While they last. And lots more besides.
http://www.jeancocteaubooks.com/