Any audiobook fans out there?
Somehow, with Puppygate and the Cocteau and travel and cons WILD CARDS and (yes!!!) working on WINDS, I neglected to mention the OLD VENUS audiobook, which came out a few months ago.
So I am mentioning it now. We have a really astonishing line-up of readers on this one. Take a look for yourself:
Gardner Dozois Introduction & Author Bios SCOTT BRICK
Joe Haldeman !œLiving Hell! W. MORGAN SHEPARD
Garth Nix !œBy Frogsled and Lizardback!¦! HARRY LLOYD
Michael Cassutt !œThe Sunset of Time! MATT FREWER
Allen Steele !œFrogheads! JAKE WEBER
David Brin !œThe Tumbledowns of Cleopatra Abyss ! WIL WHEATON
Matthew Hughes !œGreeves and the Evening Star! STEPHEN FRY
Tobias Buckell !œPale Blue Memories! PRENTICE ONAYEMI
Lavie Tidhar !œThe Drowned Celestial! ROY DOTRICE
Joe R. Lansdale !œThe Wizard of the Trees! MICHAEL DORN
Ian McDonald !œBotanica Veneris: Thirteen Papercuts…" DAME DIANA RIGG
Eleanor Arnason !œRuins! MANDY WILLIAMS
Paul McAuley !œThe Planet of Fear! TISHA DONNELLY
Elizabeth Bear !œThe Heart's Filthy Lesson! JANIS IAN
Gwyneth Jones !œA Planet Called Desire! JAKE STORMOEN
Stephen Leigh !œBones of Air, Bones of Stone! GETHIN ANTHONY
Mike Resnick !œThe Godstone of Venus! RON DONACHIE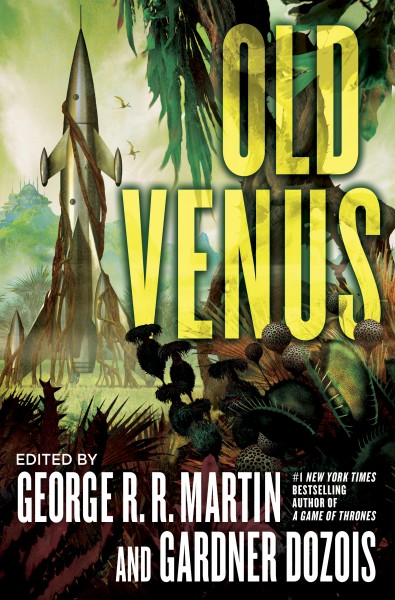 Happy listening.