One more day till the Grand Re-Opening of the Jean Cocteau Cinema.
Tickets for the first night screening of FORBIDDEN PLANET and ORPHEUS are "sold out" (well, given out, since all admissions are FREE this week), but we still have a few seats available for our midnight show, DARK STAR, which starts at 11pm. Saturday and Sunday are filling up as well, but we still have plenty of tickets for the rest of the week, so if you'd like to see the new Cocteau, do come by.
BEFORE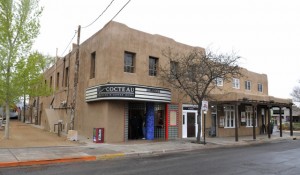 AFTER
Pictures of the grand re-opening to come. Watch this space.
Current Mood:
null