… but they play them on TV.
Maisie Williams, Isaac Hempstead-Wright, and Sophie Turner were strangers when they were cast, respectively, as Arya, Bran, and Sansa Stark, but the three have since become fast friends, which I think is cool. They even like to hang when they're not working.
Anyway, Sophie Turner's mum Sally sent me this picture of their latest get-together, and I wanted to share it with my readers.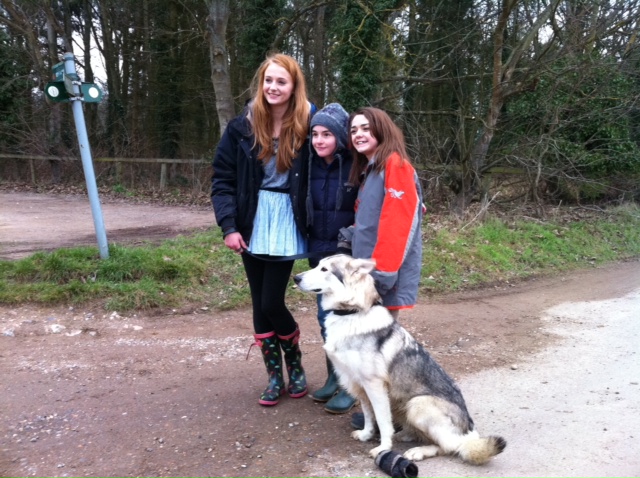 The fourth member of the quartet is the newest member of the Turner family — Zunni, the dog who played Lady. Sophie and Sally adopted her after the show wrapped.
Current Mood:
null